You'd be hard-pressed to find a more iconic sight in Teton Valley than the giant potato parked on the bed of a truck, also driven by potatoes. This unforgettable roadside attraction serves as an indelible advertisement for a beloved valley mainstay, The Spud Drive-In.
Founded in 1953, the Spud has been the valley's go-to purveyor of family-friendly film for decades. So established is the drive-in that it has even been listed on the National Register of Historic Places.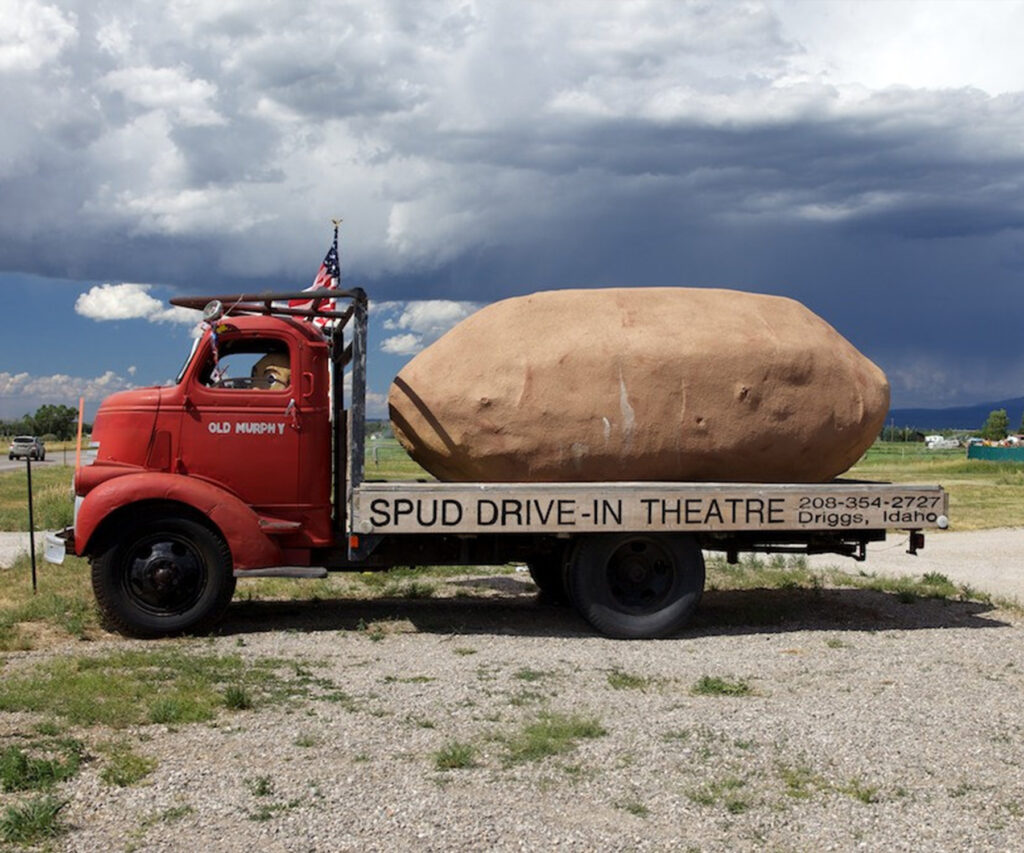 The Spud plays a diverse collection of films, ranging from brand-new features to well-worn classics. This summer, they've showcased everything from "Cruella" to "Top Gun". The movies are typically presented as a double-feature, meaning two flicks for the price of admission. The Spud plays its films on Thursdays, Fridays, and Saturdays, with the features usually beginning as soon as the sun sets (typically after 9 p.m. in the summertime)
The Spud's snack bar offers an array of treats, ranging from popcorn and candy to burgers and shakes. But the prices are remarkably fair and all of the offerings are delicious. The snack bar also rents out radios should you not have access to a quality car stereo.
But the Spud doesn't limit itself exclusively to film. This Friday, August 20, the drive-in will host the Summer Sessions outdoor music festival. The acts include The Deadlocks, Sneaky Pete and The Secret Weapons, and a silent disco. This show will not serve food or drinks, so guests are encouraged to bring their own.
So whether you want to watch some live music, catch a flick, or just get your picture in front of those iconic potatoes, you have to find time to check out the Spud.