Visitors to Teton Valley often look for ways to immerse themselves in the culture and community of the area. Many take to the slopes or the trails, while others hit the water or go for a drive. But Juan Morales, the owner of the Teton Valley snack company Naughty Fruit, has his own suggestion.
"One of the best ways to experience a community is to eat local," he says. "Everywhere I go, I try to get off the beaten path and connect with local people. I never have a dull moment when I try local stuff. There is always something amazing, something to learn. And it is just really fun."
Since starting Naughty Fruit in 2016, Juan has become one of the area's most compelling spokespeople — and he makes extraordinarily tasty (and healthy) snacks to boot.
Juan had worked previously selling art in the Jackson area before he began selling tamales, fruit cups, and shaved ice at farmers markets and soccer games. But he began to consider what he could do with his leftover produce, wanting to do something that was "delicious, nutritious, and healthy."
He sought inspiration from his Mexican heritage. There, in the local markets, it is a popular practice to take fresh fruit and add lemon, salt, and chili powder, among other ingredients. "It's almost like a flavor enhancer," says Juan. "And if you dry it and pack it, it is perfect for the mountain or the trail."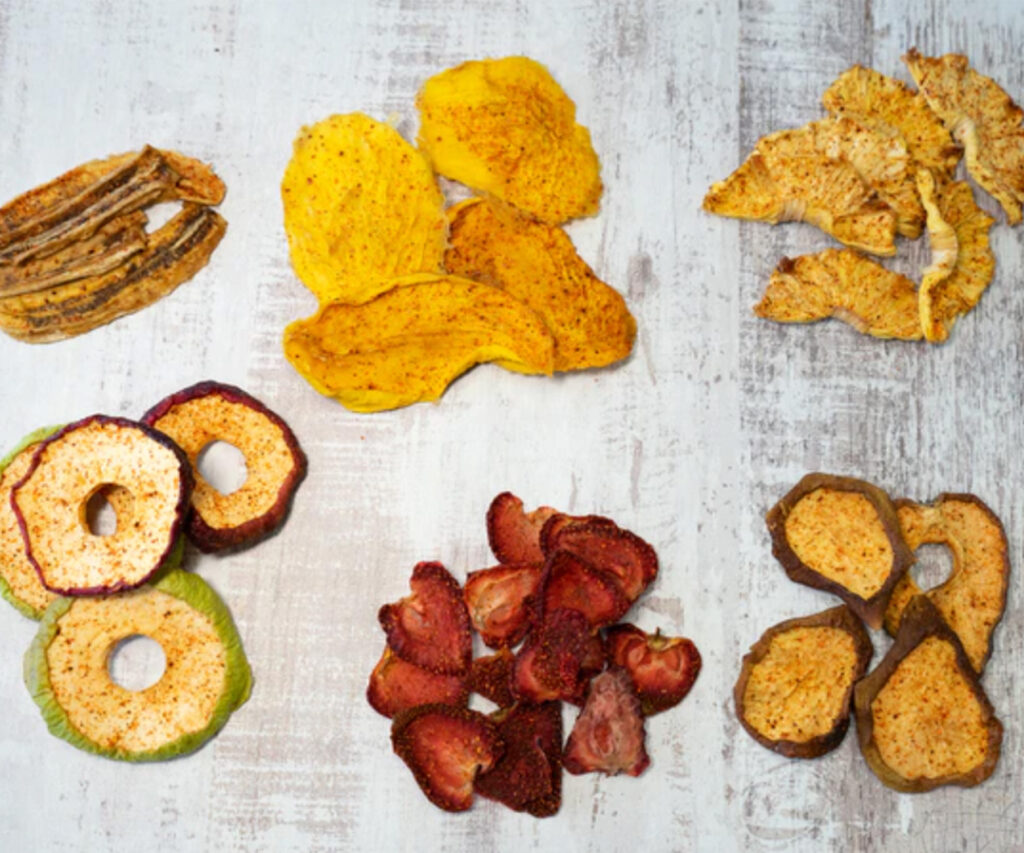 Having taught himself the basics of business through reading and research, Juan dove headfirst into Naughty Fruit. He made connections with fruit growers throughout the state, country, and world. He buys apples and pears from Idaho growers, while he has sourced pineapple, mango, and banana from growers in Costa Rica and Mexico.
From there, the process is straightforward: Juan mixes the fruit with just a handful of natural ingredients — the aforementioned lemon, salt, and chili powder — then dehydrates it, packs it, and sells it. Unsurprisingly, these tasty treats were an immediate hit with locals and visitors alike. Naughty Fruit was stocked at area markets, hotels and resorts, and airports.
But, like many other small business owners, COVID-19 struck Naughty Fruit a sizable blow last summer. "In March 2020, news of COVID hit and about 95% of my clientele … all stopped ordering" because the world was in chaos, Juan says. All his business — and his plans for it — halted. "It was scary for a few months. … It hurt a lot."
Juan was then delivered a remarkable affirmation of his mission and his importance to the Teton Valley community. Through Kickstarter, he was able to raise more than $19,000 to secure the supplies necessary to keep his business afloat through the hardest months of the pandemic. Juan says that was initially uncomfortable asking for help, but he was soon overwhelmed by the support of valley residents and other businesses. "It was awesome. I'm super grateful, knowing that even though people were separated, they were still giving," he says. "It was such a huge affirmation of what we're doing. … I'm just so grateful."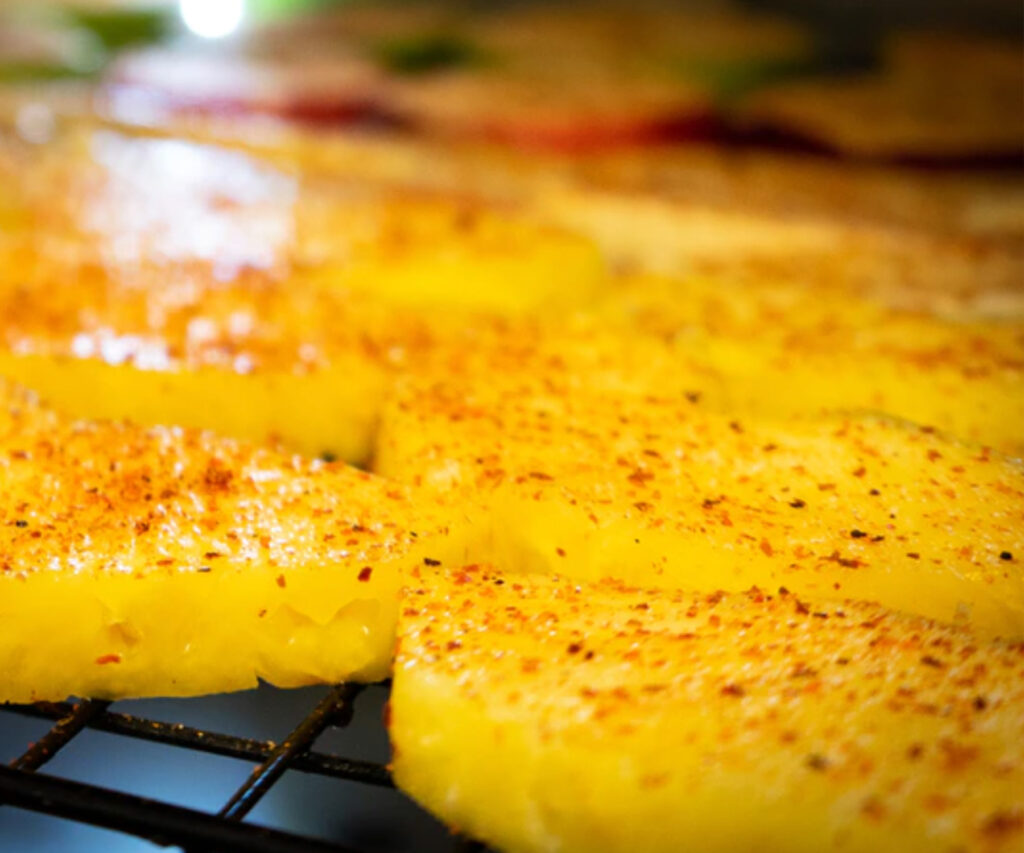 With new wind in its sails, Naughty Fruit looks like it is bound for even bigger and better things, expanding the reach of Juan's taste of the valley to more and more people. But while he wants his business to thrive, Juan is quick to encourage Naughty Fruit fans and other valley visitors to seek out a connection with the people and the land to make the most of their time here.
"If anybody wants a soulful, meaningful, unique experience, travel [to the valley] and seek out the local breadmakers, cheesemakers, and food makers," he says. "Check out the trails and the mountains. … We have amazing variety and beauty here. That's what makes my community so great."