New businesses are always cropping up in Teton Valley but Food Shed Idaho, a recently launched specialty grocer based out of Victor, Id., is one of the most exciting up-and-coming ventures in the valley.
"There is nothing like this within 300 miles," says Cecily Costa, the market's owner. "Almost everything I stock has never been available in this area."
This is the vision behind Food Shed Idaho — bringing high-quality foods and ingredients to rural communities that have typically been shut out from that market.
The idea came to Cecily as she traveled the country. After more than 30 years working in the food industry in San Francisco area, she says that she "hit a wall." So she quit her job, sold her home and hit the road with an Airstream and her dog, Sparky.
"Risking everything to take a year off was the best thing I've ever done," she says. "I found inner strength I never knew. And I allowed myself permission to go slow, enjoy the journey and reconnect with myself, as well as friends and family."
But throughout her travels, Cecily discovered that many of the rural areas she visited lacked access to authentically produced foods, created with organic, limited ingredients.
Cecily decided ultimately to set roots in Teton Valley. Her niece lives in Driggs, Id., where she runs the heritage pig farm Late Bloomer Ranch, so Cecily was able to spend time in the area and quickly fell in love. "After driving over 40,000 miles last year, I am so happy to be here," she says. "It's gorgeous and I am getting used to winter again. Having grown up in New England, I'm glad I had a little training!"
With the decision to move to the area, Cecily began in earnest her work on Food Shed Idaho.
Working directly with importers and manufacturers, Cecily has sourced top-tier foods and ingredients from all over the state, country and world. She has stocked beans from Idaho Fall's Zürsun Idaho Heirloom Beans. She's imported truffle products from the iconic Italian company Savini Tartufi. And, inspired by her own dietary restrictions, Cecily has curated a wide variety of products for those who must eat gluten- or dairy-free, as well as those who maintain a low-FODMAP diet. The products are diverse, delicious, and hand-selected by Cecily. Most cannot be found elsewhere in Teton Valley. It makes for a unique and personal shopping experience.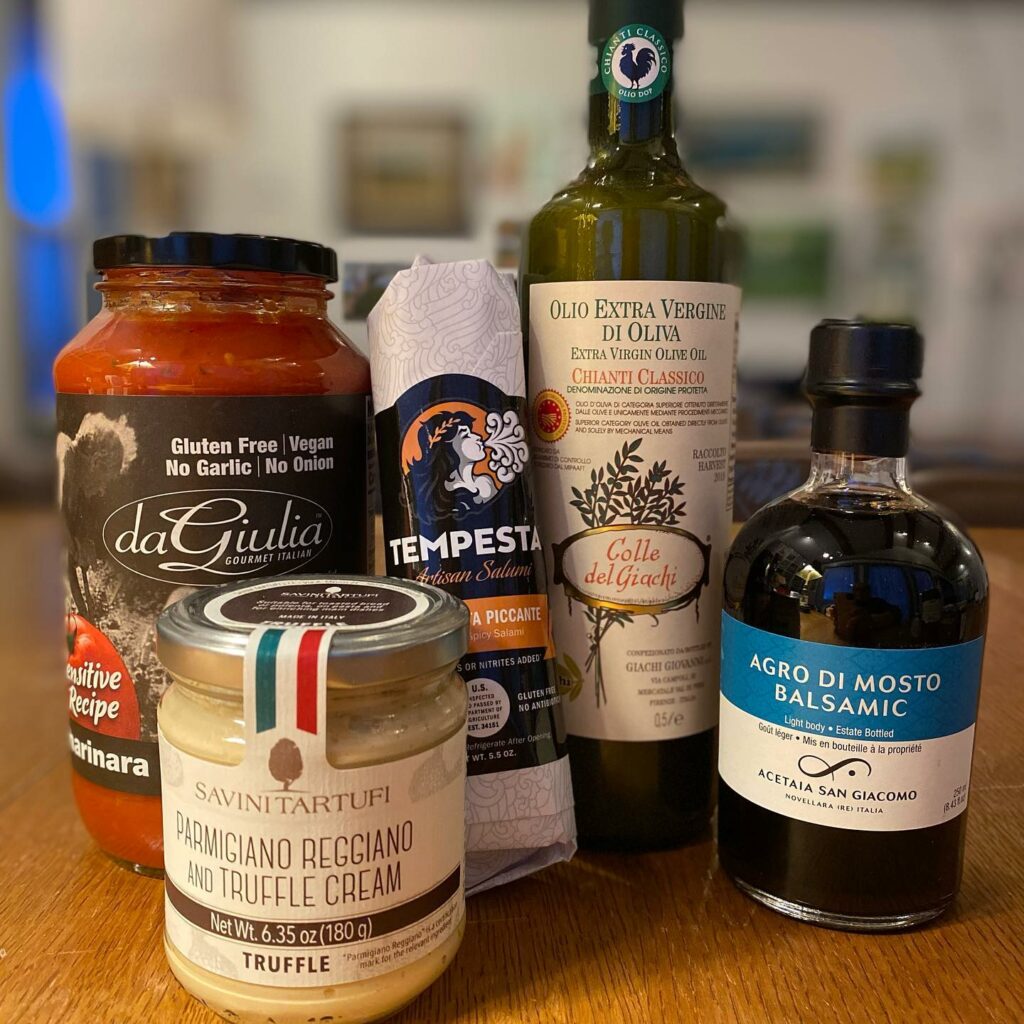 Cecily launched Food Shed Idaho in fall 2020 as an online-only store — well suited to the current challenges of the COVID-19 pandemic. Customers can peruse the shop's website, place an order, and make a contactless pickup of the purchase from her Victor home any day of the week, from 2-6 p.m. She has also added local delivery and national shipping to her current offerings.
But Cecily has big plans for Food Shed Idaho in 2021. She has a thoroughly-crafted roadmap for her expanding her business, which includes the opening of a physical location. She is converting a Shed on her property to a showroom and upgrading her home kitchen to make it commercial-grade.
"I have shook the piggy bank and am trying to be smart about every expense," Cecily says. "I have more ideas, but can't get too ahead of myself."
But Cecily clearly has a vision for where Food Shed Idaho is going, and her enthusiasm for food and for this community is self-evident. "I'm just really happy to be settled here and work on something I'm passionate about with people I really care about."
Visit FoodShedIdaho.com to shop and place an order. Order pickup is from 2-6 p.m. daily or by appointment.