It may only be mid-October, but we've experienced our first snowfall of the 2021-2022 season. That had us at Wydaho Property Management thinking about all the wonderful wintertime activities on the horizon. Near the top of the list would be the spectacular snowmobile tours offered by local outfit Teton Valley Adventures.
Operating from December 15 to March 31, Teton Valley Adventures offers guided snowmobile tours through Yellowstone National Park and Caribou-Targhee National Forest. These areas are home to some of the best snow, and snowmobiling, on the planet.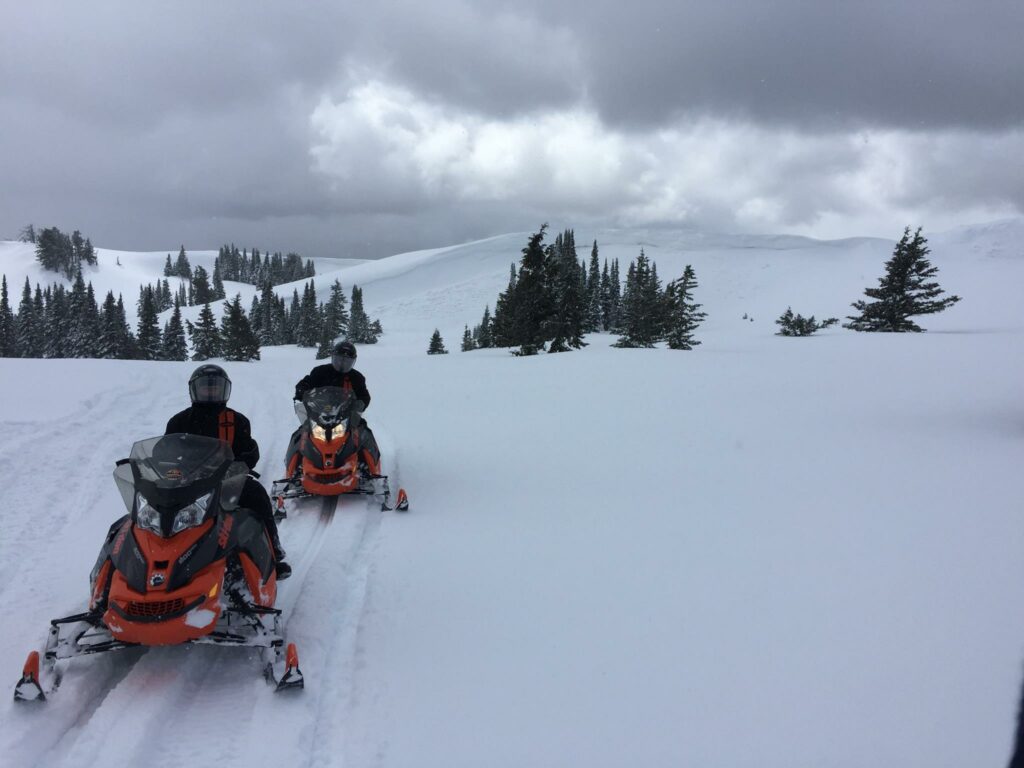 Family-owned and operated since 1999, Teton Valley Adventures is staffed by experienced, knowledgable guides. Their expertise means you'll receive a thorough and well-informed tour. Expect up-close views of wildlife and extraordinary natural sights on each and every tour. What's more, TVA generally limits tours to 6-8 snowmobiles, so the tours are personal as well.
The tours are also fairly economical. The Targhee tours range from $200-250 per driver and $100-125 per passenger. The Yellowstone tours, meanwhile, range from $350-400 per driver and passengers are $150. All tours include a guide, transportation, snowmobile, fuel, and clothing. Private tours are also available.
Experienced snowmobilers can also rent snowmobiles from TVA. Rentals range in cost from $155-195, depending on the size. Renters must be 18 and the snowmobiles must returned with a full tank of gas. Otherwise, the valley is your oyster.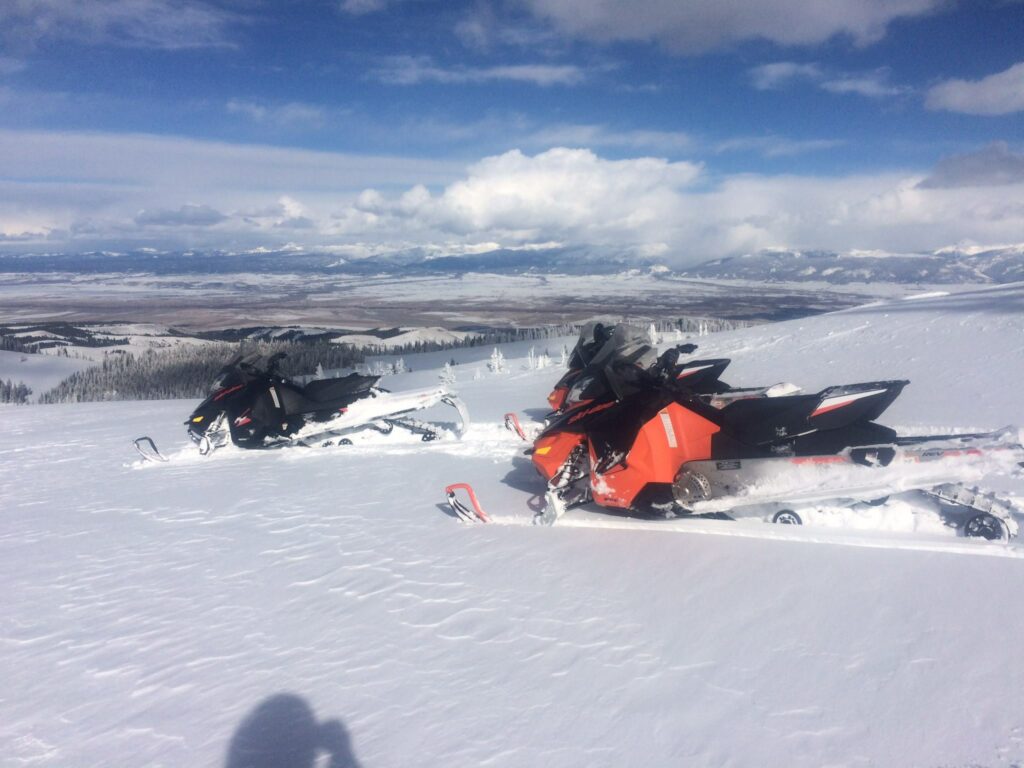 Looking out at the expanses of Teton Valley or Yellowstone can be intimidating, especially when it's covered in thick snow. There are few better ways to get out and experience that vast beauty than a snowmobile. So as you plan your winter trip to our lovely valley, be sure to look up Teton Valley Adventures. They'll put the wintertime majesty of Teton Valley in the palm of your hand.