Summer is in full-swing here in Teton Valley — the sun is out, the snow has melted, and the trails are clear! With lots of families traveling to the area, it seems like the perfect occasion to spotlight a family-friendly Wydaho gem: Sheep Bridge Trail.
Just a short, 13-minute drive from Downtown Driggs (here is a link to Google Maps directions), Sheep Bridge Trail is one of the most scenic hikes in the valley. There are unbeatable views of the Tetons and a breathtaking crossing over Teton Creek. The creek is particularly spectacular this time of year. The mountain water run-off makes it look more like raging river — the sound can be deafening!
But all this beauty remains accessible — Sheep Bridge Trail is a perfect hike for people of all ages, as well as leashed pets. The out-and-back trail is a breezy 4.4 miles with 225′ of elevation gain. It makes for a beautiful walk — or bike — through the woods.
There is the opportunity to see lots of wildlife, from squirrels and chipmunks to elk and moose. Just make sure to come prepared — bear spray is a must on trails in this area. Sheep Bridge is well-trafficked so such encounters are unlikely, but it is always better to be safe.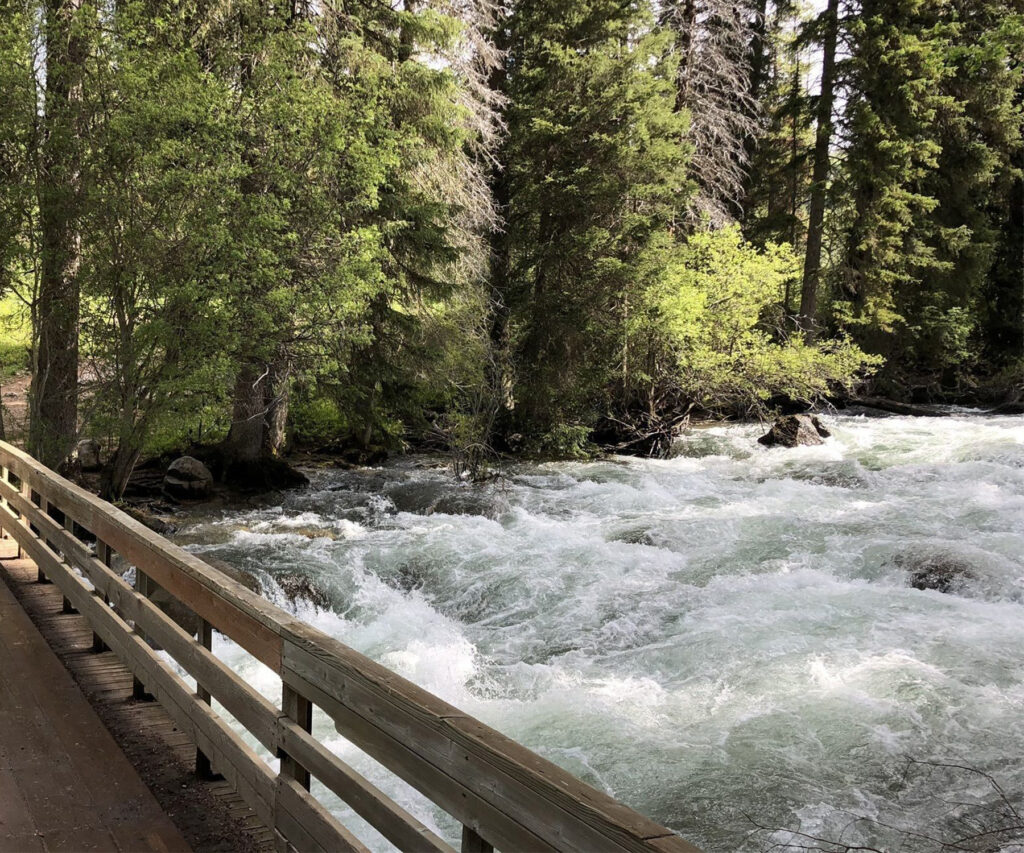 To access the trailhead from Driggs, simply take E Little Avenue, which becomes Ski Hill Road. You will drive on this road for approximately 5.5 miles before taking a right on Teton Canyon Road. This turn is easy to miss, so take it slow and use your GPS, if possible.
But you won't be disappointed by Sheep Bridge. This is a wonderful trail, with the kind of exquisite beauty that might just make you want to move to the area permanently. So make some lunch, grab your hiking pack, put the family in the car, and make the short drive over to the Sheep Bridge Trail. It is truly one of the best ways to experience the beauty of Teton Valley.