Don't look now, but summer is rapidly approaching! And after a long winter (and updated guidance from the Centers for Disease Control and Prevention), now is the perfect time to start mapping out your next outdoor adventure. Fortunately, Teton Valley has no shortage of tremendous options for such an adventure.
But this week, we are going to spotlight a nearby hike, beloved by locals and visitors alike — Packsaddle Lake.
Nestled in the Big Hole Mountains on the western side of the valley, Packsaddle Lake offers scenic vistas, an enjoyable and moderately challenging hike, and an absolutely stunning body of water in which to boat, swim, or relax.
There are a few ways to access the secluded lake. For a shorter 1.5-mile hike, head north out of Driggs (toward Tetonia), turn left onto W 4000 N and continue for 9 miles, then turn left onto Packsaddle Road, make another left onto Packsaddle Lake Road, and follow that to the trailhead. (Here is a link to Google Map directions.) A word of warning: this road can be quite steep and a car with four-wheel drive is highly recommended.
For those looking for a longer, 5.2-mile hike, the directions will be largely the same except you'll stay on Packsaddle Road longer, pulling off as it turns into Hoopes Road. Hikers can then tackle the trail all the way into the lake. (Again, here is a link to Google Map directions.)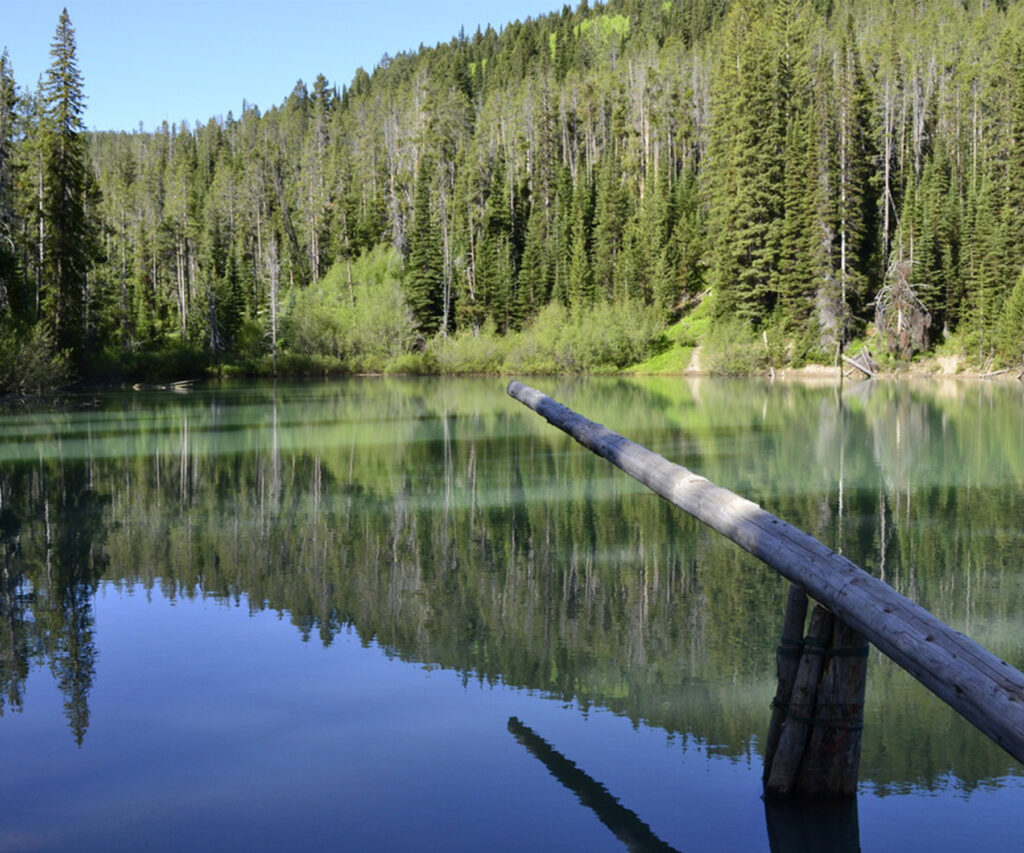 Much of the hike will take you through the forest, but be sure to take in the scenic beauty. The views of the Tetons from this trail are as spectacular as you will find.
By the time you reach the lake, your options for fun will expand even further: dip into the turquoise mountain water, grab your fishing rod and catch a trout, or set up camp by the water. There is no wrong way to enjoy Packsaddle Lake.
So pack a lunch, load up the car, and make the short drive over to Packsaddle Lake. Whether you are with your family, with a furry friend, or just trekking solo, this local gem is a must-see destination in the summer months.