If you are looking for a true Western experience in Teton Valley, then you have to saddle up for a day of horseback riding. And though there are no shortage of equine offerings in the area, Bagley's Teton Mountain Ranch is the go-to provider — and with good reason!
The Bagleys have lived in Teton Valley since the 1800s, when they raised animals and farmed crops. Today, the fifth generation of the Bagleys are still in the valley, and they still operate the ranch. Suffice it to say, the family's ties to the area run deep.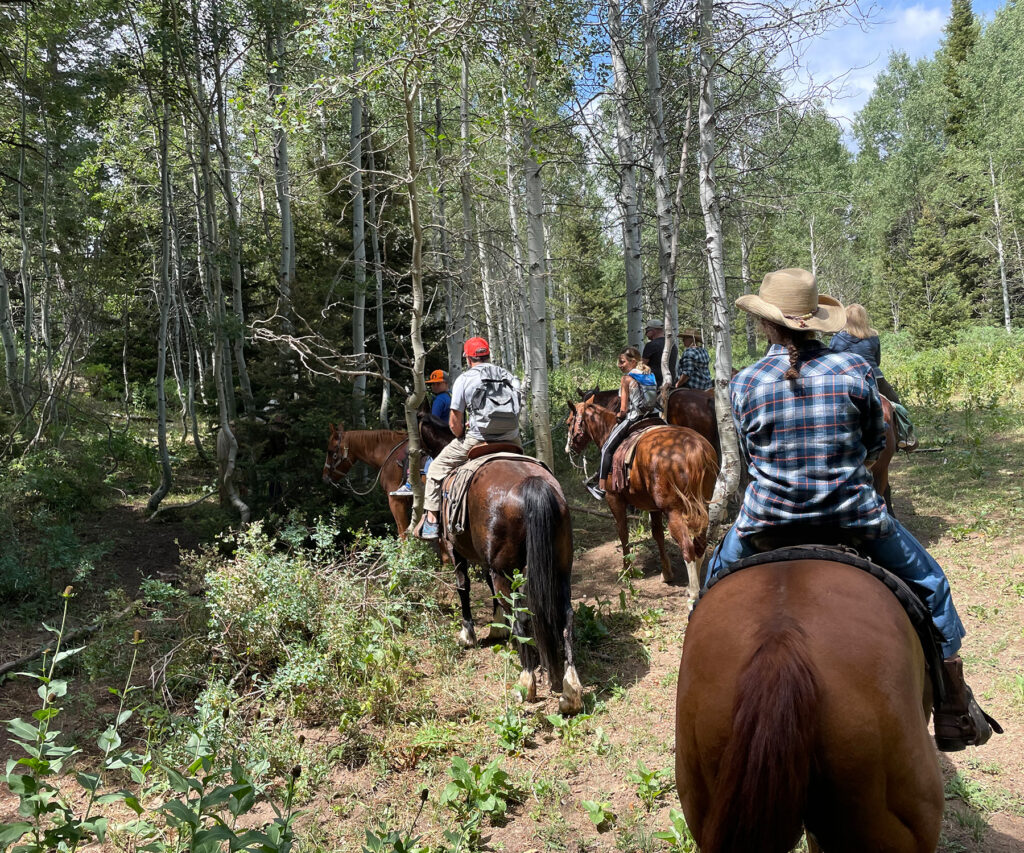 The Bagleys maintain a robust operation, which includes elk sightseeing tours and hiking pack trips. But their premier attraction are exhilarating trail rides Caribou-Targhee National Forest.
There are accommodations for riders of all sizes and skill levels. The Bagleys will pick out the perfect horse and help you get in the saddle. Then, with fascinating history and commentary from the family, riders head out into the mountains. And these aren't boring loops — you'll head up and down steep mountain trails, taking in incredible scenic views of the valley. You may even see an elk or moose!
The trail rides come in several different formats. Guests can select a 2-hour ride, a half-day ride (4 hours), or a full-day ride (8 hours). Snacks and water are provided on the half-day rides, while the full-day rides are given a lunch.
The experience offers riders a unique view of the valley's immense beauty. And the additional thrill of traversing the landscape on horseback cannot be underestimated. Horseback riding is a wonderful activity, especially here in the valley. You get to bond with a beautiful creature as it carries you through the mountains. There is truly nothing like it.
You can learn more by visiting Bagley's Teton Mountain Ranch website or by calling 866-787-9005.