It has been a hot summer here in Teton Valley — one of the hottest in history! — but the ever-inviting Teton River has been a delightful refuge for all looking for a little time in and on the water.
There are more strenuous actives, such as fishing or rafting, but a gentle float down the Teton River affords people one of the most unique and spectacular ways to experience the valley, offering unbeatable views and frequent encounters with wildlife.
There are plenty of locations to put in and take out of the Teton River — you can see a full list in the map above. We personally recommend putting in at South Bates Bridge and taking out at the Rainey Fish and Game Access. Both locations are a short drive from downtown Driggs and are relatively close to one another. This allows for a float of about 2 hours without much hassle of juggling cars or trailers around.
The ideal vessels for a float are either stand-up paddle boards or kayaks. You can bring your own, of course, or there are several providers here in the valley.
The premier vendor in the valley is Wai Mauna Standup Paddleboard Tours. A mobile vendor, Wai Mauna has a wide variety of packages, including equipment and shuttle services, that make planning a float trip a total breeze.
What's more, Wydaho Property Management has partnered with Wai Mauna to give you a discount on your next excursion. Just use the promo code "WYDAHO" during online checkout for 5% off!
Peaked Sports offers paddle board and inflatable kayak rentals, along with paddles, pumps, and life jackets. Teton River Supply, meanwhile, offers the same array of rentals, in addition to a wide variety of packages, including a shuttle service, coolers, and dry bags.
A float down the Teton River makes for a perfect family-friendly adventure. The water varies in depth, ranging from a few inches to a few feet, but it is gentle and safe. There are also ample opportunities to dip in the water for a swim or park your board and enjoy a picnic.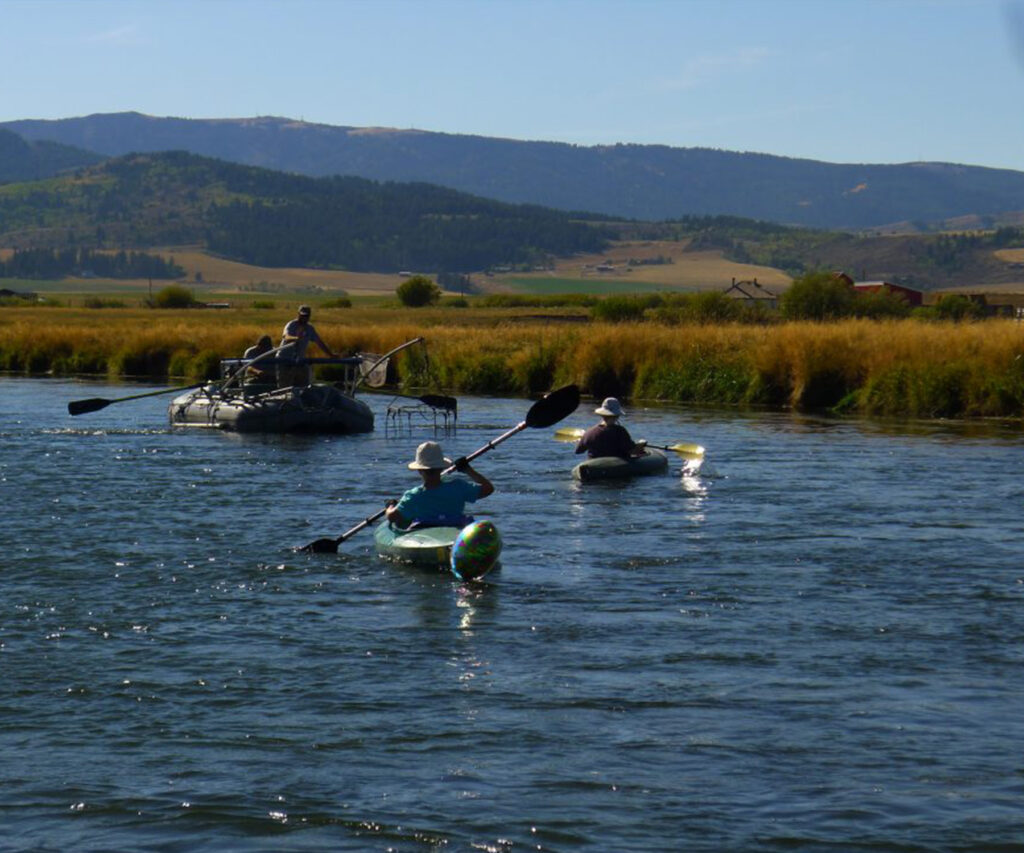 If you do float the river, take care to clean up after yourself. The Teton River is a prized gem of the region and organizations like Friends of the Teton River work hard to keep it safe and clean. If you are able, consider a donation to the group. Their work is integral to maintaining this beautiful body of water.
So using this article as your guide, plan an outing on the Teton River. There are many ways to enjoy the majesty of this valley, but you won't find many better in these hot summer months.